The Verifiable product team is continually working to extend functionality and enhance your experience within our solutions. We're excited to share recent some product updates from the past few months with you.
Did You Know?
Verifiable is on the Salesforce AppExchange, delivering real-time primary source verifications, network monitoring, and automated credentialing workflows directly into the Salesforce platform.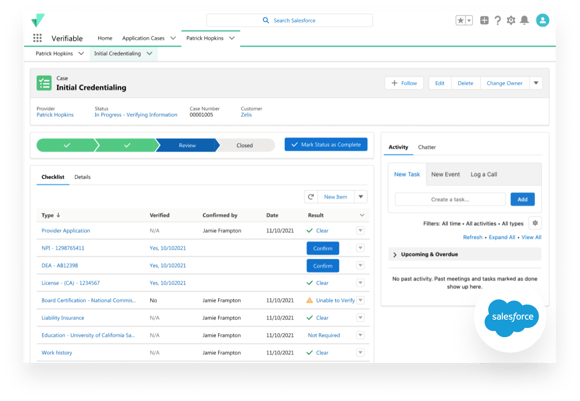 Check out our AppExchange listing or get in touch to see it in action!
What Else Is New?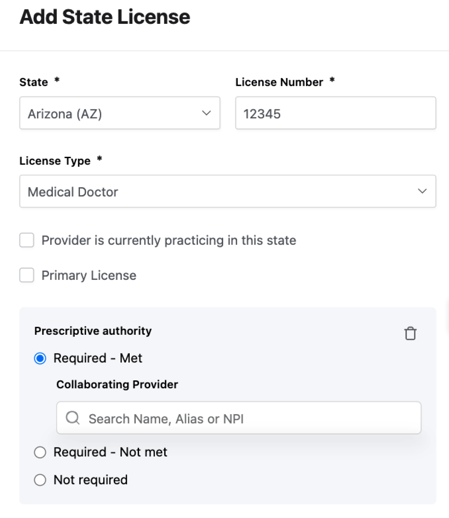 1) Relationship tracking
In today's environment, it's important to accurately track the relationships between clinicians that enable them to provide certain levels of care to patients. We recently added in the ability to track collaborating relationships between clinicians that govern abilities to prescribe in compliance with regulations.
2) New Data Sources & Verifications - It's In Our Name!
We are always adding in more primary sources and third party datasets to improve your experience, streamline credentialing and automate provider network management. In addition to rolling out integrations with CAQH and the American Board of Medical Specialties, our mission to automate real-time verifications with medical licensure sources nationwide has reached 90% full automation for core healthcare provider types.
3) API Updates
For our developer friends out there, we've restructured our core API to provide more flexibility for future product expansion into broader data management and data enrichment use cases with the release of Provider Profile and Datasets to centralize and reconcile all the provider data your organization needs. To go deeper into these changes, please take a look at this Dataset Changes PDF.